One lying police officer
,
two lying police officers
,
three and four lying police officers
now a fifth police officer is charged in the cover up of the Danziger Bridge massacre Ignatius Hills.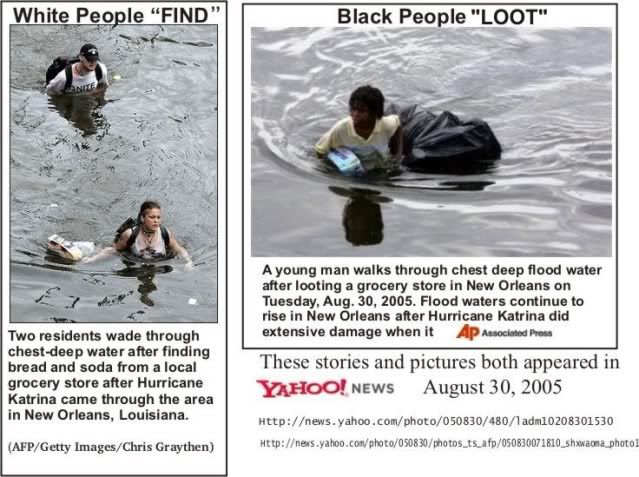 There's more after the jump.
On September 4, 2005 six days after Hurricane Katrina an incident occurred on the Danziger Bridge in New Orleans. Six residents who were crossing the bridge in search of food were brutally shot by police officers and two Ronald Madison, and James Brissette, lost their lives.
Officer Hills has been charged with one count of conspiring to obstruct justice and one count of failure to report a crime. He was charged using a process called a bill of information which is normally an indication that the perp has decided to cooperate.
Hills was in the rear of a rental truck with other officers as it sped to the bridge between eastern New Orleans and Gentilly on Sept. 4, 2005. The officers had heard a police radio dispatch in which another group of officers said that they were under fire on the nearby Interstate 10 highrise. ....snip

Beyond allegedy firing at the juvenile, Hills also wrote a police report that day accusing one of the civilians, Lance Madison, of shooting at officers and prompting them to return fire.

Hills wrote the report, prosecutors allege, despite having "no firsthand knowledge of any wrongdoing by Madison."

Police arrested Madison, 53, and booked him with eight counts of attempting to murder a police officer. Madison's younger brother, Ronald, was fatally shot in the back by police.

The gist of the report that Hills wrote and signed was dictated to him by a homicide investigator, according to the bill of information filed Friday. The description of that person in the bill matches that of Sgt. Arthur Kaufman, who was the supervisor.

Hills followed the homicide investigator's suggestion "even though he believed that Madison was being framed," according to prosecutors.
NOLA.com coverage of the 5th police perp
This was Katrina for too many of our fellow citizens. It was a world where the act of leaving a decimated city to find supplies and any sort of human support was met with police murder. Murder that is the term for the intentional killing of another human being isn't it? Yet in the five indictments I've chronicled so far the word isn't mentioned in any of them. Ignatius fired at unarmed innocent civilians isn't that attempted murder?
There seems to be an attractive meme spreading that the recent oil disaster in the Gulf of Mexico is "Obama's Katrina". That is probably one of the most insulting ideas I think I've ever heard. This incident alone occurred 6 days after the hurricane MISSED New Orleans and the levees failed. The government of the United States can land a continuous stream of relief to places like Haiti within a day when it is motivated, yet in this case it couldn't pull up a ship to an American city that is on a river while Americans begged for help. We can invade a country and drive to its capital in less than a week, but we can't get supplies to an American city that has an air force base outside of it. The very organs of authority attack the citizens of this country shoot and murder them, more than 1800 actual people die and are left to float up the streets like driftwood while the President of this country enjoys birthday cake with John McCain, and that is somehow the equal of what's happening now? Disgusting.
REST IN PEACE AIYANA