From the department of crickets from the main stream media we don't find out that the Progressive organization ACORN that registered over 1 million poor and non white people to vote in the last election cycle was cleared by the Brooklyn District Attorneys Office of any criminal wrong doing surrounding the allegations made by serial grifter and possible felon James O'Keefe.
Double bless Stephen Colbert at least he gets it right, and how sad is it we have to rely on comdians for justice, but lets be thankful for what we got.
Employees at the U.S. liberal grass-roots group ACORN who were caught on video giving tax advice to a couple posing as a pimp and a prostitute have been cleared of criminal wrongdoing, New York prosecutors said on Monday.

The organization has been reeling since a YouTube video was disseminated last September showing ACORN workers giving advice on how to flout the law to two conservative activists who posed as a pimp and a prostitute.
The U.S. Congress then voted by wide margins to prohibit the federal government from funding ACORN, and the U.S. Census Bureau ended its partnership with the group.
Following a five-month investigation, no criminal wrongdoing was uncovered, Brooklyn District Attorney Charles Hynes said in a statement.
Link to the Reuters article that talks about the exoneration of ACORN
Well isn't that special? So, now we have an organization in ACORN that has been specifically targeted for defunding by the United States Congress on the basis of allegations that have been shown to have no underlying criminality, and furthermore have been shown to have been the result of edited video not unlike what Colbert did above. What do I mean not unlike it's the same thing. What do we hear from our leaders who did this? Do we hear an apology? Do we hear any movement to the restoration of funds, maybe step in to right the wrongs that have been done to ACORN and the many people it served?
Here's a list of 75 Democrats who voted against the sanction of ACORN. Good job people the rest of you for shame.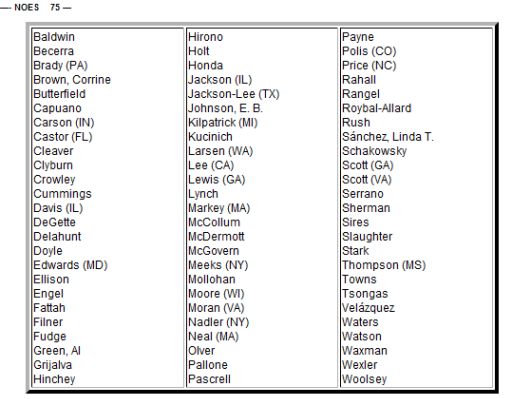 No we don't and that's a shame in that it may now be too late. The Republicans are declaring victory and crowing that ACORN is in financial trouble.
An internal memo from the Republican staff of the House Oversight and Government Reform committee claims that ACORN has serious financial problems and may be "ready to file for bankruptcy."
But ACORN officials are dismissing the memo as a partisan slap, asserting that the housing and community organizing group remains fully operational.
Brian Kettenring, the Deputy Director of National Operations for ACORN, says the bankruptcy claims by Rep. Darrell Issa, the top Republican on the committee, are inaccurate.
"While the public clearly can't believe much of anything Issa claims about ACORN, we can assure you that we are continuing the daily work across America for living wage jobs, an end to the foreclosure crisis, and quality healthcare," Kettenring wrote in an email.
Still, the GOP memo asserts that financial woes and a federal raid of an ACORN office in New Orleans has left the community group crippled and "in one or two months the organization will not exist."
Link to Politico story of the Republicans crowing over the body of their victim
So is that it? Do they win? Do they get to target a strong Progressive organization for destruction do so and just get away with it? There were 345 votes to defund ACORN I think I should hear 345 apologies as there was a reason the founders made bills of attainder unconstitutional. They lack due process and set up innocent organizations to the whim of stupid legislators. ACORN is exhibit A as to the wisdom of their thinking. If it's not too late help spread the truth about ACORN.
Waiting for your apology Jon Stewart.